Our Mission
We have reached a dramatic crossroad in history.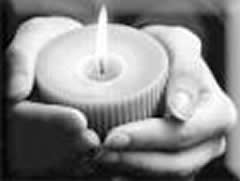 Despite some forces that would seek violence and division, for the first time peoples of the world have the opportunity to seek and achieve reconciliation and understanding once and for all. Mass communication, democratic principles of freedom, rights and responsible citizenship, as well as a heightened sense of respect for the dignity of every person, all make possible authentic dialogue between equal partners. From these seeds of mutual respect can come a living relationship to serve as a model for all humanity.
To mark this new era and record the progress of the past sixty years, the Community Foundation for Christian-Jewish Understanding, in coordination with the Center for Christian-Jewish Understanding at Sacred Heart University, is establishing a library to promote harmony between all peoples.
We are not proposing bricks and mortar, but the more important resources of information found in historically important documents, books periodicals, and media. Such a library does not exist.
Our goal is to purchase and catalogue more than 3,000 volumes and resources for every day university and community use. The second phase of implementation would be the addition of 6,000 scholarly texts, followed by an additional 3,000 rare and historically important resources. An essential feature of this library collection is that it will also house the necessary technology to allow it to be accessible on line and as a result, become a portal of peace and understanding as people from every corner of the globe - Russia, France, Australia - access thousands of documents, articles, books, videotaped interviews and speeches on-line.
How we treat others is the true test of any great nation or religion, and how we treat others is contingent upon how well we understand them. This library will be an invaluable forum, a public square, for thousands of sources to promote understanding and dialogue - the best defense against ignorance, misunderstanding, and discrimination which result in hatred and violence. Every penny spent towards this noble project will be an investment in a future of understanding and peace and will yield returns one hundredfold.
Adapted from Library Case Statement prepared by David Coppola, PhD, Professor and Director of Publications and Conferences at Sacred Heart University.
Gifts and Bequests
The library welcomes gifts and is glad to receive books, pamphlets and other printed materials related to Christian-Jewish concerns. When such gifts duplicate what is already in the collection, it may be made available to other institutions or scholars.